Don't let your cause suffer for lack of funds. Get the handbook.
---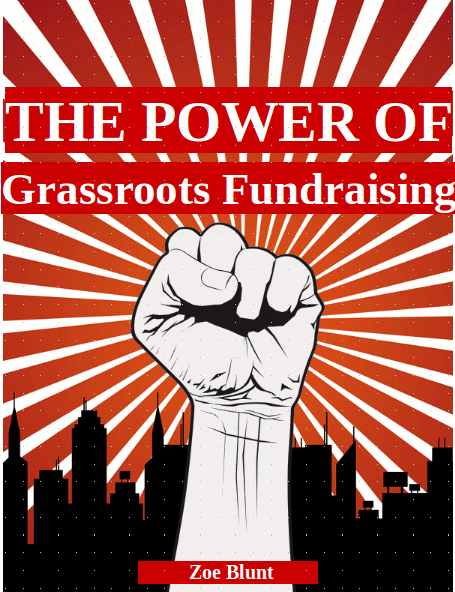 The Power of Grassroots Fundraising is 32 pages of  knowledge gained from three decades of experience in all kinds of fundraising, from homegrown non-profits to radical resistance groups.
PRE-ORDER SPECIAL: PICK YOUR PRICE

Place your order for an ADVANCE digital copy with a contribution here. Send a message for more info.

I had to write this book because so many grassroots groups are struggling to accomplish their goals. People are going into debt for the cause and it doesn't have to be that way.
In my career, I've raised over a million dollars for humanitarian and environmental causes. The teams I hired and trained have raised millions more. Now I want to share these skills.
For the record, I'm living proof that anyone can do this work. I started with no plan and no training, just desperation. Fortunately, I had the opportunity to learn from some of the best fundraisers in North America, at places like Greenpeace, Citizen Action, and the Institute for Social Justice.